MULTI-RETAILER EASTER REPORT
Insights into Easter Candy categories at Amazon, Walmart, Target, and Kroger
Category Insights: Easter Candy
March 10 - April 10, 2023 Data
Report Overview: Gain valuable insights into sales, search, and retail media for Easter Candy categories at Amazon, Walmart, Target, and Kroger.
Top brands by share of sales

Best-selling items by share of sales

Top brands by sponsorship activity

Top sponsored keywords by item count

Most common organic keywords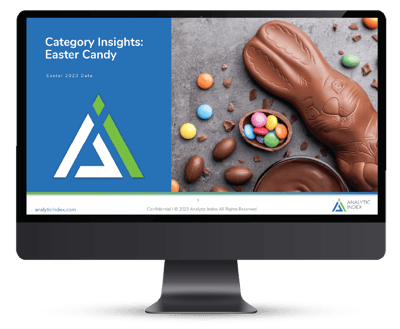 Fill out the form to download your free report
Excellence in Ecommerce Live | Walmart Edition in Bentonville, Arkansas
Join us for a free afternoon of expertise, learning, and networking with brands, agencies, and technology platforms.
Excellence in Ecommerce Live is designed to educate brands and agencies about cutting-edge data and technology that drives traffic, conversion, and profitability at scale via pure-play ecommerce and omnichannel retail.
The Walmart Edition features experts across retail media, content, digital shelf, automation tech, and performance measurement that will address Walmart-specific best practices combined with broader ecommerce topics.